Tricky Words Phase 5 Homework Clip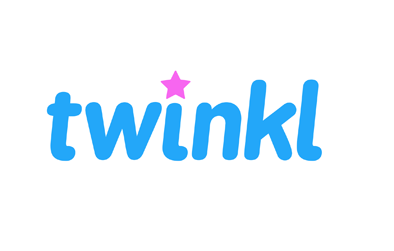 Support Communities
*NEW* Resources
Show newest for...
Twinkl Handwriting
Twinkl Originals
Early Years
Key Stage 1
Key Stage 2
Secondary
SEND
ESL/TEFL Resources
EAL
IPC
Senior Leadership Team (SLT)
Twinkl Move
Home Education
Parents
Enkl
Childminders
Twinkl Go
Adult Education
Scotland (CfE)
Australia
Wales/Cymru
Republic of Ireland
USA
New Zealand
Northern Ireland
Canada
România
Deutschland
España
France
Polska
Singapore
مواد تعليمية عربية
South Africa/Suid-Afrika
Italia
América Latina y el Caribe
Thailand
China
Brasil
Middle East
India
Ελλάς
Coming Soon
Portugal
Age 0-5
Age 5-7
Age 7-11
Age 11-18
SEND
EAL
Friday 9th March
Over the weekend we would like the children to create their own subtraction problems at home.
For example:
If there are 20 teabags in the cupboard and 10 are used in cups of tea, how many teabags will be left?
Or
There are 10 chips on your plate. If you eat 7, how many will be left?
There is no need to write down and bring questions back into school. However, it is important that the children have conversations with you about what they're doing and how the problem could be written as a subtraction number sentence.
Friday 16th February - Children need to be ready to orally tell their story W/C 26th February
To clarify. The children are expected to orally rehearse and then recite their short story.
There is no requirement to write the story down (the focus of this activity is not writing) and the children will not be reading their story from a  piece of paper. They will be orally reciting the story which they have invented and practised telling over and over again until they are confident.
Friday 16th February - ongoing Maths homeworkWe have been learning how to add and subtract numbers under 20. This is a link to a website where there are lots of printable addition and subtraction sums and some interactive games to play. The website covers all aspects of the maths curriculum so it is a good 'go to' resource for extra practise. PLease access some of the subtraction and addition sheets to build up number confidence with your child.
Friday 9th February 
Please remember to keep your brain-builder books at home as they have your story plan and map inside.
You need these to complete the homework that was set last week. You will need to practise regularly in order to be ready to recite your story when we come back after February half term.
Friday 2nd February - W/C 26th February (Oral storytelling will be recorded the week we return after half term)
At NJK we follow a writing process called Talk4Writing (more information can be found under Key information, Curriculum, English, Talk4Writing).
Our model text this half term was Little Red Riding Hood and we have now planned our own stories based on this model.
Children will be bringing home their completed planning sheets and story maps this week and their task is to learn their story orally so that they can recite it to a small group after half term.
This will take practise and why we have given the children 3 weeks to prepare adequately.
There are 5 defined areas for their stories and some key sentence starters that we use to help structure the story.
These are:
Once upon a time (state the character and where they live) - relates to first box on planning  sheet
One day (they go on a journey - usually to visit someone) - relates to second box on planning sheet
Unfortunately(a problem arises and they need to get help) - relates to boxes three and four on planning sheet
Luckily (the problem is overcome) - related to fifth box on planning sheet
In the end (something nice happens - they all live happily ever after!) - relates to final box on planning sheet
Here is an example of what each story might sound like.
Once upon a time there was a ginger cat called Kiera. Kiera lived in a rainbow coloured rabbits burrow on the side of a hill.
One day Kiera decided to visit her friend Ruby because she was ill. Ruby lived in the next meadow. On her way to visit Ruby she picked some delicious red apples. 
Unfortunately, a terrible monster called Thox jumped out and tried to steal the apples that Kiera had  picked.
Kiera shouted at Thox but he didn't run away.
Luckily a wood cutter had heard her shout and came to her rescue. He chopped the Thox's tail off and the Thox ran away crying.
In the end Kiera, Ruby and the Woodcutter used the apples to make a delicious apple pie. They all had a slice and they all lived happily ever after.
Here is an example of what this story might sound like (this one contains more detail, which we would expect a year 2 child to be able to do)
Once upon a time there lived a dog called Toby. Toby lived in the countryside. He loved running around in the field, chewing the grass and sneezing at the fragrant flowers.
One day he decided to visit his cousin, Seamas. He hadn't seen him for ages and he thought it would be fun to play fetch with someone else for a change. Seamas lived on the other side of the hill.
Unfortunately, on the way to see Seamas, Toby spotted some smoke billowing above the trees. His nose started twitching and he realised that there must be a terrible fire. As he continued on his journey he could hear the fire crackling and flames leaping from the bushes near his friend's house. He didn't know what to do. He started barking loudly.
Luckily someone heard Toby barking, saw the flames and they called the fire brigade. The fire engine arrived and put the fire out quickly. Toby was so relieved that his friend was safe.
In the end Toby reached his friends house and they both played fetch with the firefighters. Both dogs wagged their tails with joy. They had an awesome party to celebrate.
Friday 26th January - due back Wednesday 31st January
This week Year 1 children have been learning how to use a number line to help them to add on a number (within 20).
It is really important that the children understand that addition is commutative, which means that they start with the larger number and add on the smaller number in order to add on efficiently.
They have stuck some number-lines in their homework books to use.
We would like the children to practise by doing the following at home this week:
1. Count out 20 objects accurately (this can be anything from 1p coins, pieces of pasta, lego, toy cars, paperclips etc).
2. Take 2 small amounts from this group (E.g. if you had 20 cars you might take 1 group of 4 and 1 group of 6, you would therefore be finding out what 6+4=)
3. Understand which group is bigger (Is 4 or 6 the larger number) The largest number is the one you will start with and the smaller number is the one they will add on.
4.Circle the largest number on the number line.
5. Take the correct amount of jumps (If you start on 6 and need to add 4 you would take 4 jumps)
6. Circle the number that you land on. This is your total/answer.
7. Write the number sentence and the answer in your book.
REPEAT until you are confident with this process!
Most common mistakes made:
Children start with the small number and try to add on the larger number. Therefore they have to do lots of jumps and make simple counting mistakes.
Children count the number that they are already on effectively taking 1 less jump than needed.
Children struggle to identify the largest number if their number knowledge is weak - counting practise will help.
This is what it would look like on the number line.
Support your child with phonics more confidently this half term. Information on teaching split digraphs in the 3 minute video below.
Friday 19th January - Due back Wednesday 24th January
As per the curriculum newsletter sent out earlier this week we have started thinking about our emotions and how these manifest themselves. For homework this week we would like the children to find pictures from newspapers and magazines that show peoples faces representing different emotions.
Pictures could also be printed from the internet or perhaps they have a photo at home that shows an emotion. All the pictures will be being used for an emotions collage so will not be returned.
The 12 emotions that we would like examples for are:
happy, excited, sad, grumpy, nervous, confused, angry, worried, scared, surprised, embarrassed and astonished.
Friday 12th January - Sheets due back Wednesday 17th January - ongoing counting practice until secure.
One of the key skills in Year One is to be able to count forwards and backwards in steps of 1,2,5 and 10. We will be focusing on this over the next 3 weeks. Your child has 3 sheets in their homework book to complete and below are some further resources to support them at home. Practice, practice, practice is the name of the game.
Whatcha' Gonna' Do Count by 2's, 5's, 10's)
Uploaded by Pick Pride on 2013-10-21.
Friday 5th January - due back Wednesday 12th January 2018
We are going to be tackling the tricky teen numbers for the next fortnight.
Children find saying, writing and understanding their value very difficult.
We have sent home an activity sheet for children to complete. Here are some additional sheets that you may like for further practise. There is also a link for an online teens game that your child may like to use to practise recognising the value of teens numbers and recording them accurately.
The children are taught that 12 is 1 ten and 2.
If we say 12 is a 1 and a 2 they develop a limited and inaccurate understanding of the value of the number.
Numbers in the Teens (Have a Group of 10)- [a place value song for kids]
Numbers in the Teens (Have a Group of 10) A place value song for kids!
Numbers in the Teens (They Start with a 1) (song for kids about teen numbers)
Numbers in the Teens (They Start with a 1)
Friday 8th December - due back Wednesday 13th December
We have been working hard on our place value knowledge this term. To further practise, please complete the number sequence sheet in your brainbuilder/homework book.
Key skills in year 1 that this task will help support:
Count to and across 100, forwards and backwards, beginning with 0 or 1,or from any given number.
Count, read and write numbers to 100 in numerals.
Given a number say what is one more or one less.
Friday 1st December - due back / to be practised by Wednesday 6th December
You have been learning your number bonds to 10 this term. This weeks homework is to practise your number bonds to 10 at home.
We will be assessing your knowledge before Christmas.
Hit the Button is an interactive maths game with quick fire questions on number bonds. The games which are against the clock challenge and develop a child's mental maths skills.
Regular use of Hit the Button can help children to sharpen their recall of vital number facts in a fun way.
Brainbuilder books have been kept at school.
Friday 10th November - due back Wednesday 15th November
Over the weekend we would like the children to create a piece of autumnal artwork. Go outside, make the most of the sunny weather and collect some objects from nature that you can use to create a picture.
If you want to, you can bring in your artwork. However, a photograph of it would be best so we can add it to our seasons scrapbooks and leave the nature outside where it belongs!
Some ideas for your artwork:
- a self portrait
- your house
- a castle
- a ship
- an animal
Friday 3rd November - Due in Wednesday 8th November 2017
We will be using this information in our lessons next week so please remember to return your brain-builder book!
Yesterday we started to learn about Sir Francis Drake.
Find out about the ship he used to sail around the world (circumnavigate).
Some lines of enquiry could be:
What was it made from?
Where was it built?
How big was it?
How many people (crew) were on board?
What did they eat?
Where did they sleep?
What would it have been like to live on the Golden Hind 440 years ago?
There are lots of different ways to present this. You might want to write sentence, draw and label the ship, add captions to pictures etc. It is up to you.
Monday 30th October 2017 - Ongoing
Your child will be bringing home a personalised spelling list this week with any spellings that they have mis-spelt during their spelling tests this half term. Please could you help them practise these again as they were obviously the ones that they found trickier. We will retest them before Christmas. Many thanks for your continued support.
Friday 13th October -
No brain-builder books have been sent home this week as we are busy sharing all the fantastic timelines that you have produced.
Instead we would like you to work hard on the revision of phase 2,3 and 4 sounds and tricky words - particularly blending sounds together. 
Further information below.
Reading phase 2,3 and 4 words.We will begin to teach phase 5 in phonics after half term. We will continue to consolidate phase 2,3 and 4 - the phases taught in reception, but it is crucial that children not secure at these stages practise reading the words taught in these phases often. Daily if possible. There are a number of games that they can play. Follow the link - click on phase 2,3 or 4 and then choose a game to play. The children will make more progress if you are able to play along with them, discussing difficulties and checking pronunciation of phonemes.Tricky word trucks is a good one for practising tricky words. Pick a picture or make a match is great for practising blending sounds. Rocket rescue is a great way to segment words orally and spell them using the correct graphemes.
Friday 29th September 2017- Due back Wednesday 11th October 2017
We have started the history aspect of our Space Pirates topic this week. Chronology is something that children find really difficult so lots of consolidation is needed. Lots of vocabulary is used when talking about the past (now, then, before, after, a long time ago, nowadays, old, new, modern, year, day, week, month, 1969, when, then) and this can be tricky when you are 5 or 6 and confuse tomorrow with yesterday  and struggle to understand the difference between next week and last week or how many sleeps it is until the weekend!
Therefore we would like the children to produce a timeline of their own lives. 
We would suggest you present events sequentially / linearly in order to help reinforce the concept of things in the past happening 'before' the present day and happening in a particular order.
You can use photographs, draw pictures or write on the timeline. Your child may want to add dates too.
You will probably need to use a double page spread in your brain-builder books.
Most important is the discussion/conversations that will naturally occur during this task.
Try to model using time related vocabulary.
E.g
"Before you talked you could....."
"After your 3rd birthday you learnt to...."
"2 years ago we...."
"When you were 1 you couldn't.......... but now you can"
Friday 22nd September 2017 - Due back Wednesday 27th September
Your child has brought home a template of their hands.
For their homework this week could you support them in cutting them out. Cutting is a difficult skill and we have talked and practised moving the paper rather than turning their bodies awkwardly. Lots of practice is needed to perfect this skill.
The hands need to be stuck into the brain-builder book side by side - like when children are holding their hands up to count fingers.
Only stick the palms of the hands down - leaving the fingers unstuck so that they can be bent down.
They should look like this image (below).
For those children who are already secure with their number bonds to 10, which would include understanding missing number sentences such as:
? - 6=4
10-?= 3
?+?=10
6+?=
?+7=
They could use this knowledge to investigate number bonds to 20 and 100.
E.g. If we know that 2+8=10, we also know that 12+8=20, 2+18=20 and 20+80=100
Friday 15th September - Due back Wednesday 20th September
This week, at home,  you are going to learn some lines of a poem that we will be using and adapting during English lessons next week.
Our topic is related to space, so the poem is about a planet.
We would like you to be able to recite at least 2 lines of the poem (it doesn't matter which 2, as we will be performing it together in groups). Feel free to learn it all!
Remember that recite means being able to perform it without looking or reading the words. Lots of practise and adding actions is a good strategy!
My Planet
My planet
Hot, red and fierce
My planet
Swirling winds howl
My planet
Lava flowing and flames dancing
My planet
Glowing like a bonfire.
Friday 7th July - We will not be setting any further brain builders for this half term. However we will be sending some fun topic based activities home for the summer holiday, in readiness for next academic year.
Friday 30th June
In the next couple of weeks we will be revising the Year 1 maths curriculum we've covered this year. Here are some websites that we'd like the children to visit in order to reinforce their learning. Some of the websites may not be tablet friendly.
Multiplication practiseWork your way through each level to practise sip counting and muliplication number sentences. The 'Really Hard' level is quite challenging and children might find counting in 4s tricky but should still have a go if they can!
Number facts families. (Not tablet friendly)Work through with either the addition/subtraction or multiplication/division. If you really want to work your brain attempt both! Some of the numbers are quite challenging but it's the understanding behind number sentence structure that's important.
Friday 23rd June
We have been revising our 2D shapes in maths this week...
The challenge to remember (and be able to say!!) the word 'quadrilateral' has been set and we're seeing who can explain what it means this time next week. (Bonus points to anyone who attempts to spell it!)
In the Brain Builders is a sorting activity with irregular 2D shapes. You need to look at the shapes, count the sides and decide which category they fall in to. Cut out the shapes and stick them in the correct box.
A little reminder...
Any three sided shape = triangle
Any four sided shape = quadrilateral
Any five sided shape  = pentagon
Any six sided shape = hexagon
Any seven sided shape = heptagon
Any eight sided shape = octagon
Friday 16th June
This week in maths our focus has been measuring weight and mass.
We would like you to select 5 different types of fruit or vegetable. Can you place them in order from heaviest to lightest? First of all you might just want to measure by feeling with your hands. If you have access to a measuring scale at home, it would be great if you could find out how heavy each item is in grams. Write the names and weights of the fruits/vegetables on the sheet provided. You may want to take a photo to bring into school!
Friday 9th June
Next week the year ones will be taking their phonics screening checks. They have been working so hard to use their phonics knowledge wherever possible. For homework this week, please take time to hear them read and have a go at the games and resources linked below.
Friday 19th May
We will soon be practising skills with money, so for your homework this week have a go on the website linked below. It should be tablet and desktop friendly.
Start off with the 'One Coin' tab and work your way through each of the coins. Next see if you can complete any of the mixed coins tab. Do the first few with a grown up and then have a go by yourself.
https://www.topmarks.co.uk/money/toy-shop-money
Friday 12th May
We have been revising split-digraphs this week, and sounding out their long vowel sounds really carefully. Complete the worksheet inside Brain Builders by filling in the missing split-digraph for each word cloud. Some of the clouds may have more than one option of split-digraph that fits, so you can write this too.
Note to parents:
Make sure the children sound out each word with all the options of split-digraph, even if they recognise the correct missing split-digraph straight away. This is excellent practise for when they read the 'alien' nonsense words in the phonics screening check in a couple of weeks time. They could even write alternative 'alien' options on the following page.
E.g.
hope
hape
hepe
hipe
hupe
Friday 5th May
We have been creating number mind maps in maths this week.
The aim is to find as many ways as possible to represent the number that is at the centre of the mind map. The children should look for addition, subtraction and multiplication number sentences where the answer is the number in the centre of the mind map. They may also wish to draw pictorial representations, write the number as a word, or even create a word problem. Just remember the answer has to be that same number!
Complete in your Brain Builder. Choose one of the numbers below and get started!
Our current record is 18 different ways, can you beat this?
               8                    15                  20   
*HINT*
Writing a number sentence that has the same numbers and operation but in a different order counts as two different ways.
E.g.   3 x 4   and    4 x 3
Friday 28th April
As we've come to the end of our previous topic The Perfect Pet, we'd like the children to write a poem about an animal.
Young Writers are holding a Poetry Safari competition, and we would like the children to enter their poems through school. The children can write any type of poem they like. Remember, a poem does not have to rhyme! 
Enjoy creating and bring back into school on Wednesday 3rd May.
Use this link to watch a video with more information.
https://www.youtube.com/watch?v=pGsVTo6ttCI
Here is a copy of the entry booklet that we will provide when the children have completed their poem. It has some useful guidance about writing inside, including a planning sheet which might give you some tips!
Friday 7th April
Enjoy your Easter break. Please revise Year 1 Spelling list.
Friday 31st MarchPizza Fractions
We have been exploring fractions for the last two weeks in maths. We have looked at halving, counting in halves, and quartering.
Homework this week is on a worksheet that is being sent home in the Brain Builders. It is also attached below.
The weather is set to be sunny and bright this weekend, so we'd like you to go outside and experience nature!
In Science we have been learning about micro-habitats and have been on a few plant hunts around the school grounds. If you can, go on a walk with your family; it might be a nice thing to do on Mother's day...
Whilst you are outside we'd like you to complete one of the following activities:
Spring fungi identificationFungi can pop up at any time of year – can you find these spring specimens? They grow on or around dead and decaying wood.
Bird huntLook out for these birds next time you're out and about.
Scents of SpringGather sweet- or rich-smelling items and create a woodland perfume.
Please remember our forest school rules. Do not pick wild flowers and always check with a grown up before touching anything you find.
The posters/checklists for each activity are attached below. You may wish to print these out to take with you, but this is not a necessity. Have fun!
Set on Friday 10th March - Due in Wednesday 22nd March 2017 (2 weeks to complete)
Carrying on with our geography theme we would like the children to think more carefully about where they live and the vocabulary used to describe places.
Sheets will be sent home in brain-builder books for them to complete.
Each circle needs to be cut out carefully.
A picture needs to be stuck or drawn on to the sheet corresponding with the 'focus area'.
E.g. My City - Worcester with a picture or photograph of Worcester. 
Once all circles are completed use a split pin / length of wool or string to join them, with the smallest circle at the top of the pile, so that all places are visible.
Please remember that place names are proper nouns and need a capital letter and that they are taller than lowercase letters.
Here is  a link to the sheets that are being sent home and an idea of what they might look like when they are completed.
For your homework this week we would like you to go on an arrays hunt. How many arrays can you find or make? You can either draw pictures or take photographs. Can you complete a multiplication number sentence to match these (just like the planets example above)?
Here are some ideas to get you started:
- Bake some fairy cakes or muffins! What do you notice about the muffin tin?
- Collect some shells or rocks. Can you organise them into an array?
- Tidy up your toys... can you place them so they show an array?
If you'd like more of an explanation of what an array is, watch this video from BBC Bitesize (use the link below).
http://www.bbc.co.uk/education/clips/z9j6wxs
If you have access to a desktop computer, you may like to have a go at this 'Under the Sea' arrays game. read the instructions carefully; you might need an older sibling or adult to help you.
http://www.learnalberta.ca/content/me3us/flash/lessonLauncher.html?lesson=lessons/08/m3_08_00_x.swf
Friday 17th February
Laugh and have a good half-term. See spellings on Spellings page of website.
10.02.17
In maths this week, the children have been learning about measurements.
To support this learning, we would like them to practise their measuring skills outdoors.
Depending on what measuring tools you have, complete the activities on the sheet in their Brain Builders. You will need either a tape measure and/or ruler. There is also an optional challenge at the bottom of the sheet. There is no correct answer, so have a think and have a go!  If you do complete this, please take a photo to show us.
Here is a link to the worksheet if your child did not return their Brain Builder in time.
3.2.17
This week's homework focus, supports a variety of knowledge and skills the children are learning across the curriculum. Your child has a net of a cube or cuboid to make. This will help reinforce properties of 3D shape, taught in Maths and model making in Design and Technology.
To extend this further the net will either have 6 blank faces or have 6 questions written on it.
If your child has been given a net with questions on we would like them to use this at home to help them discuss their reading books with you.
If your child has been given or chosen a blank net, we would like them to think of 6 questions that they could ask someone about a book (write one on each face) then make the cube/cuboid and again keep it at home to aid discussion about their reading books.
We have been learning how to write and accurately punctuate questions recently in SPaG lessons so we are looking for accuracy.
E.g. What do you think is going to happen next in the story - would make a good question, but children
Here are 2 examples of a child's planning sheet and their story map. We have also written an example of what the story might sound like.
A game to print and play at home. You will need a dice and a counter for each player.
Why not draw around hands, feet or pair up the socks together. There are lots of opportunities to count in 2's, 5's and 10's.
Additional teen activity ideas:
Some children will be bringing home specific letter formation sheets as part of their homework over the next couple of weeks. Can these please be practised, stuck in to brainbuilder/homework books and then returned to school, when completed.
Friday 17th November - Due back Wednesday 29th November . I have 10p to spend. Which two items could I buy? How many different ways can you do it? Record all possibilities in your book, clearly.
We will be writing down number sentences W/C 25th at school. However if your child would like to write their number bonds to 10, feel free. Please ensure correct formation of numerals and practice any reversals in their brainbuilder books.
Here's an example of how to do it!
Enjoy the weather!